XVIIIth Symposium on Chemistry of Nucleic Acid Components
June 7 - 12, 2020, Czech Republic
Participants are cordially welcome to attend the 18th Symposium on Chemistry of Nucleic Acid Components. It is a traditional (since 1969) conference covering synthetic, bioorganic and medicinal chemistry, biochemistry, biophysics, chemical biology and nanotechnology of nucleobases, nucleosides, nucleotides and nucleic acids. The programme will consist of plenary lectures, "Emerging younger investigator" invited lectures, short oral presentations and a poster session.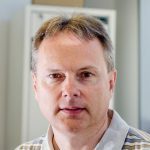 Michal Hocek
(confirmed so far, several others will follow shortly):
Emerging Young Investigator invited speakers
The application form will be available at the end of 2019. The registration will be opened only to confirmed and accepted participants selected from the applicants. Due to limited capacity of the venue, the registration will be restricted to ca. 150 regular participants. Please make sure you meet the deadlines for application to be fully considered.
The conference fee will be all-inclusive: transport from Prague to the venue and back, accommodation in a 5* hotel (Hotel Růže or neighboring hotel Old Inn), all meals including conference dinner, coffee breaks, wine and refreshment during poster session, proceedings and access to the scientific sessions.
Deadlines
January 31, 2020
Submission of abstracts applying for oral presentations
February 15, 2020
Notification of acceptance of oral presentations (those not selected will be further considered for poster presentation)
February 20, 2020
Submission of all other abstracts and applications for attendance without presentation
March 1, 2020
Notification of acceptance of poster presentations and notification of accepted participants (registration will open to accepted participants)
March 15, 2020
Early registration payment (open only for accepted participants)
Poster presenters and participants may still be accepted even after the deadline if capacity of the venue allows.
Proceedings
Book of abstracts will contain short abstracts of all presentations (1-2 pages for lectures, 1 page for posters). For preparation of abstracts, please follow the instructions and use the template.
Unlike in previous conferences of this series, the Book of abstracts is not intended as ISBN-containing proceedings and will not be excerpted to secondary sources (WoS, Scopus etc.). The publication of the abstract should not be taken as pre-publication of the results presented.
The organizers will select oral communications and poster presentations from submitted abstracts. Only upon acceptance of the presentation and participant, the registration will be opened to selected applicants. Please make sure to meet the deadlines to be fully considered. After the deadline of February 20, some poster presentations and/or participations without presentation still may be allowed (subject to availability of free capacity in the venue) but the organizers cannot guarantee it.
Please do not hesitate to contact us after you have exhausted all self-help options: